When I sit down to do write-up's for couples that I shoot, I think how can I make it sound: A- not cheesey and B-not repetitive.  The truth is, I can be a little cheesey; particularly when it comes to love and romance.  I don't know, it's in my bones and when I see something that makes my heart swoon I get all gushy about it.  Honestly, it has been such a blessing to meet and work with the people I have thus far; they have shown me how beautiful life (and love) can be.  It is no different with Samontha & Terence. We went out to Brooklyn near the park; the mecca where all photographers go to snap pics of the Brooklyn and Manhattan bridge, cobblestone streets, and beautiful sunsets.  There we were, and I'm all "ok so, Samontha and Terence we're going to climb on top of these rocks and ---"; I turn around and here they are, lol.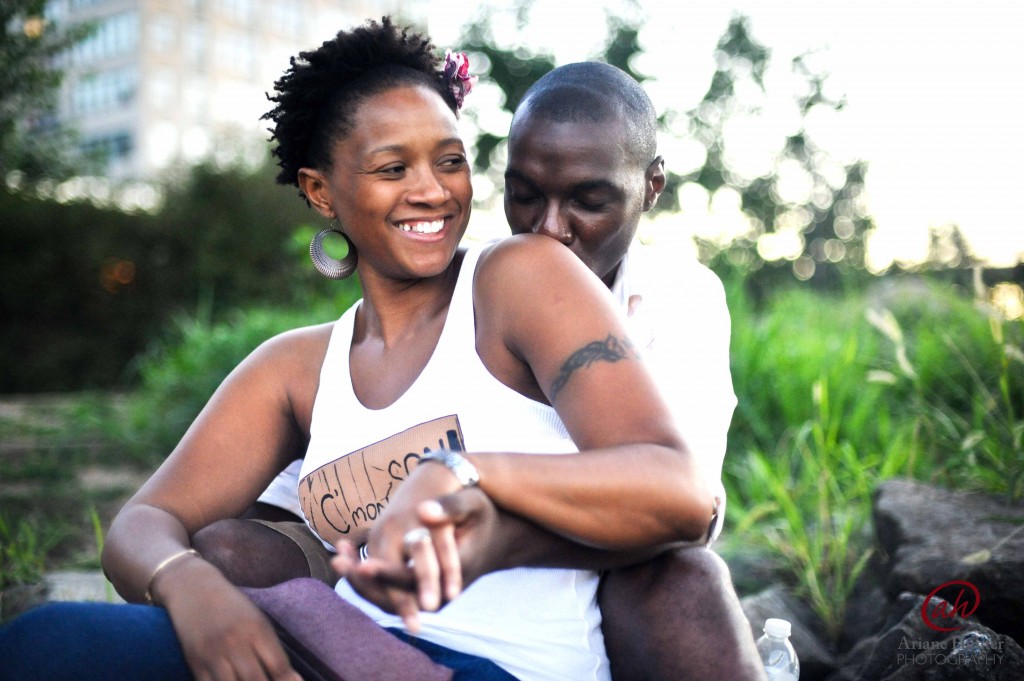 Samontha & Terence were so fun; they just fell right into the photo shoot and nearly forgot I was there.  There I was snapping away and observing their love for each other as they giggled, whispered in each others ear, and held hands as though they had just met each other.  They got married on the beautiful island of Trinidad, right on the ocean; and now here they are as they celebrate three years as a married couple.
Samontha found this flower nearby...a little tattered but still very vibrant and beautiful.  We decided to make it part of the shoot :).
Samontha & Terence I wish you another 3, no, 30+ years of marriage.  Continue to find love and strength within each other; you are such an inspiration.  XOXO!! Stay tuned for "
Reflections
" of Samontha & Terence to hear their story as told in their own words; coming soon!
Read More