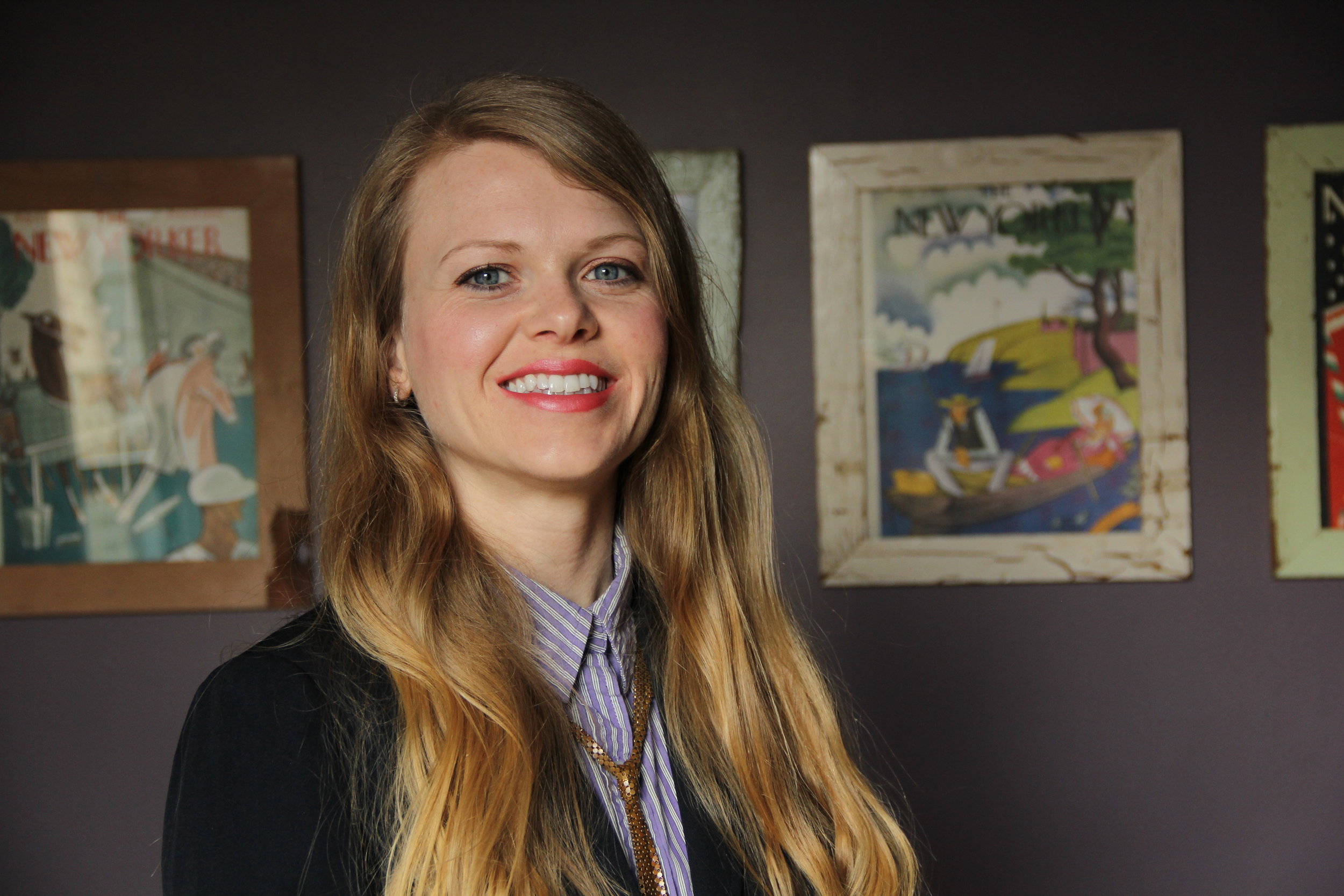 Co-Founder Amelia Street Studio
Tell us a little about yourself and what you do.
I co-founded Amelia Street Studio with my two sisters. We are a boutique creative agency. We have a passion for helping other women-owned businesses make stellar first and lasting impressions. We create meaningful branding, design, websites, video and doodads that boost these ladies to the top. I am responsible for client gathering, client satisfaction guaranteeing and general facilitating of stuff - physical and digital.
What is your vision for change? Why is this important to you?
I envision a change where women, people of color and people who are constantly over looked are given an equal opportunity. But more than that, they are championed. Their contributions are acknowledged and valued. That our differences are celebrated. Research shows that diversity and differing opinions produce more creative, innovative, and positive outcomes. There are so many devastating problems in this world, ones that need some majorly creative solutions, so it's important to me that we (our society) shift our beliefs and behaviors to promote diversity and encourage constructive debate among a variety of opinions.
Tell us about the defining moment when you decided to make the leap towards your dreams.
For a long, long time, my very talented sisters and I talked about starting a business together. We had a pact called "10 year plan, save what you can". My defining moment was at my last job on the day I quit. I usually get along with people in business and work settings. I rarely butt heads with co-workers, especially superiors. I'm the diplomat. However, at my final place of employment, I didn't see eye-to-eye with my boss. We had differing visions and I felt stifled. On this pivotal day, we hit a bump and he asked me, "Do you want to work here?" Almost involuntarily, I replied, "Not really." That was it. I picked up my galoshes and I left. I immediately called my sisters and said "we're doing this!" They didn't hesitate for a second. I am thankful for my former boss who gave me the push I needed to take the leap.
What is the impact you believe your work makes in the world?
We are passionate about helping strong women start and grow businesses. When women take control of their destinies, then there will be more positivity and compassion in this world. As women who own our business, we have learned a lot of lessons and experienced the highs and lows of starting something of our own. We impart confidence, which sometimes is all you need to take that next important step.
At Project #SWFHD we are all a work in progress but we believe in walking our own talk. Tell us how you embody the mission your work serves?
I have a daughter. She's one. She's already a joyful, independent little lady. I do what I do to show her that you can have a family AND do what you love. She's our creative- in-training. I took her to the Women's March in Washington along with my sisters, my parents, and my husband. It was a monumental day that I will remember forever. It was the most energizing, peaceful, compassionate and entertaining group of people. It was a true testament to what the world would be like if women had the chance to lead.
A big part of going for your dreams is about feeling the fear and doing it anyway. Tell us about a challenge or fear that got in the way of going for your dreams? How did you handle it?
Leaving a steady job with predictable income and benefits was a huge fear. I wanted to leave my job much sooner, but I was engaged to my husband, so my decisions were not going to impact just me anymore. And then there was the fear that I'd be dragging my sisters into this without knowing how it would work out. I felt a huge sense of responsibility. I could never have done it without my husband's support. He has always told me to go for it. I'm sure he had doubts, but he never showed it. I also knew I could find other ways to make up for some lost income. Luckily, I found a wonderful part-time job working for a woman-owned business that was accommodating and supportive. My boss there was a huge inspiration. She set her goals high and she worked her ass off to achieve them.
What is one piece of business advice you would give to someone starting out?
Meet with as many people as you can. Learn something from every person you meet. Ask more questions than you answer.
Do you have a favorite quote or mantra that inspires you and your business?
If you put it out into the universe, it will come back to you. You need to ask for it before you can get it.
Learn more about Katy and Amelia Street Studio, here.